These workshops begin in the picturesque Apennine mountains of Italy.  Our home base is Rocca Malatina, famous for the gigantic, unusual rock formations one associates with the background of the Mona Lisa, or portrait of Federico da Montefeltro.   We pick you up in either Modena or Bologna, and drive you to your accommodations,either with us or at a B&B in Rocca Malatina.
We visit and paint charming hilltowns in the region — ancient Borgos from the 13th century.    In the spring we paint the cherry blossoms that the region is famous for; in the fall we paint the golden shades of the grape vines.
If you take the five day course,  we visit either Venice or Bologna, where we can paint, visit a museum or you can shop.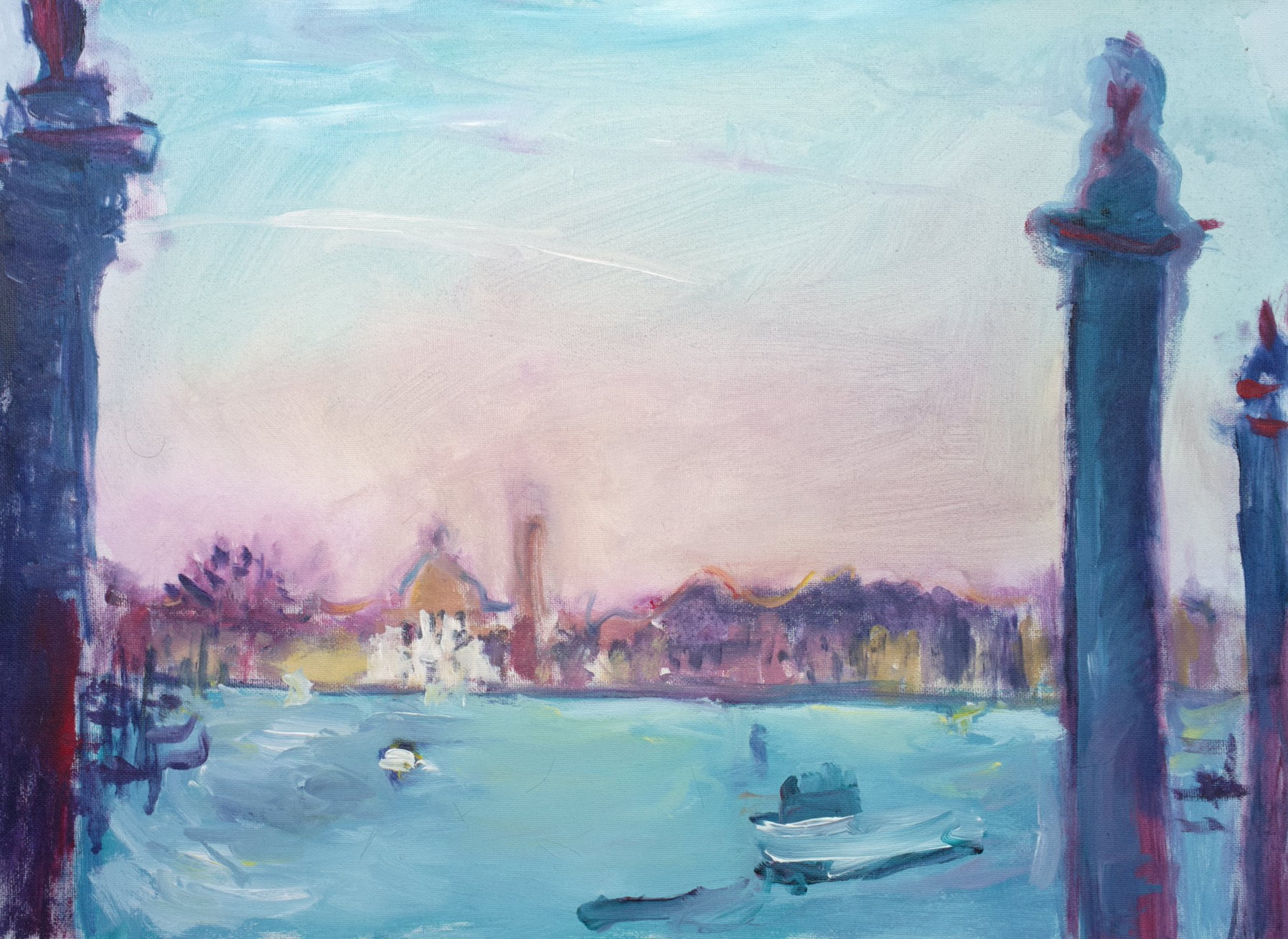 FLASH:  We're painting in Sicily from 12 January – 12 February.  Contact us to join the fun!
Tour
Description
Cost/euro
Dates available
Notes
3 days
Paint in the Apennine mountains in Italy.Pick up in Bologna or Modena; accommodation in Rocca Malatina/Guiglia
1295.00
1 April – 13 June; 1 September-30 October   2017
3 days  begin on Monday or Wednesday
5 days
Paint in the Apennines for 4 days, paint/visit/museum day in Venice or Bologna.  Pick up/drop off in Bologna or Modena
1695.00
1 April – 13 June; 1 September-30 October   2017
Weeks begin Monday, end Friday
Half or full day
At your location between Modena/Bologna/Guiglia
250.00 Euros for 2.5 hours/350 for 5 hours
1 April – 13 June; 1 September-30 October   2017
SICILY
POP UP WORKSHOP
Meet us in Sicily
275.00 Euros a day; supplies included
12 January-12 February
Palermo or your city
Custom workshop
You choose the venue in Europe or North America
From 1695.00 Euros
Meet at airport